Our Prices
MacDonald Funeral Home provides price information to assist you in making merchandise and service selections. Listed prices are effective as of April 18, 2022 and are subject to change without notice.
A Price List is available at the funeral home.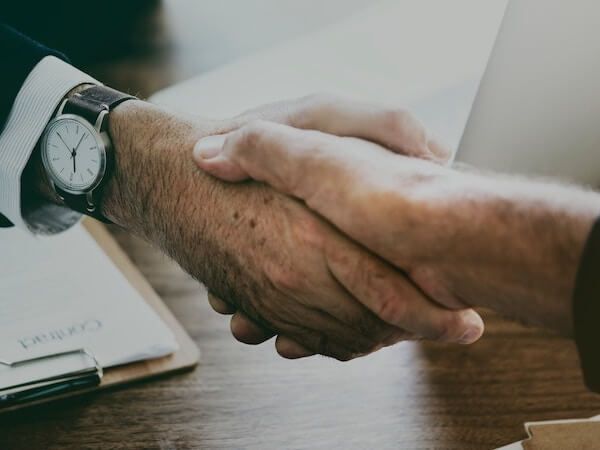 MacDonald Funeral Home provides a number of options for end-of-life services, including but not limited to:
Simple Direct Cremation with no hidden fees at $950 for loved ones weighing up to 395 lbs
Traditional Cremation w/viewing prior to Chapel service w/use of Service Casket, $3695*
Memorial Service w/gathering prior at the Chapel, $1895*
Traditional Funeral w/evening visitation, $3995*
Graveside Service w/same day viewing, $3425.*

Veterans Discounted Economy Burial Graveside -- Only offered to all honorably served Veterans from $3540 and includes basic metal casket.
*Plus Merchandise and Cash Advances

We have other packages available for burial and cremation. See more options and details below or Simply Call Us at 813-933-4950
Funerals & Cremation
We're here to help you by providing cremations and burials at lower prices than most other funeral homes in the Tampa area, call us for prices.

Burial Options
Service
Price
Traditional (Evening Viewing, Service next Day) - Chapel Service Fee with Viewing
*Plus: Casket Choice from $1199-$33,099
$3995
Same Day Viewing/Funeral at Funeral Home
*Plus: Casket Choice from $1199-$33,099
$3710
GRAVESIDE Service Fee (No embalming)
$2810
GRAVESIDE Service (With embalming & Same Day Viewing)
*Plus: Casket Choice from $1199-$33,099

$3425


Direct Interment/No Embalming
$2810
Out-of-State Transfer

As a courtesy to our families, when you select a casket for transfers, we will provide an one hour viewing at no additional cost, some family & friends cannot make the trip north, this is ideal for those situations.
*Plus: Casket Choice from $1199-$33,099

*Outer Burial Containers Selection for local Cemeteries, From $1299-$6499.

$1395
SOME THOUGHTS TO THINK ABOUT
At The Visitation - Will Casket be Open or Closed, how long do we need for the viewing?
Bring a DVD- We have TV, Music, Funeral Home Memory Boards, Memory Tables, Flowers; we can help assist you with choices within your budget.
Minister - We will assist in selecting a minister upon request but typically its the families choice.
Pallbearers - Six (6) pallbearers are typically selected from family and friends.
Burial Costs at the Cemetery: Include Grave space, Outer Burial Container or Mausoleum, Marker/Headstone & Opening and Closing Fee
A Veteran, honorably discharged from the Armed Forces, is entitled to a free burial in a National Cemetery. The government provides the ground space, use of grave liner, GI veterans marker, opening and closing costs and shelter for the committal service for the veteran and their immediate spouse. The Funeral Director will make these arrangements on behalf of the family. Present DD 214 or Retirement orders to our funeral director.
Veterans Gardens are available at most local cemeteries offered at the family's expense. It is important that you discuss the need of convenience and frequency in visiting the grave before committing to burial in a National Cemetery

Cremation Options (With Embalming)
Service
Price
Traditional Cremation Funeral Service

(Same Day Visit/Service) including use of a service casket, $3695; or Select a Cremation Casket (in lieu of the ceremonial casket) and deduct $795 when purchasing a cremation oriented casket $945.-$2400.
Your loved one is present and casketed (We require embalming for a public viewing)
$3695
Private 1 hour Gathering for immediate family only

Cremation (Funeral Director will arrange day & time of ID) , Embalming, Use of Dressing Table, No Casket, Use of Private Room (Mon-Fri prior to 4 PM), Service vehicle to Crematory, Basic Alternative Cardboard Cremation Container & Cremation Process. Deduct $50 when purchasing a cremation alternative container or cremation oriented casket. (Additional fees will apply for autopsied remains)

$1765
Memorialization options at the cemetery:
(Permanent placement of Cremated Remains) Discuss options available to you with the Funeral Director.
We encourage you to meet with the Funeral Director to coordinate your requested service details.

Cremation Options (Without Embalming)
Service
Price
Direct Simple Cremation (At Need) or Direct Cremation Pre-Planning
$950
Memorial Chapel Celebration

w/ gathering of Family & Friends an hour or two prior to service (Same Day); Use of facilities and staff for gathering/visiting (No Remains Present), Use of facilities and staff for Memorial Service, Service vehicle to Crematory, Basic Alternative Cardboard Cremation Container & Cremation Process. (No Embalming & excludes other preparation of remains) Deduct $50. when purchasing a cremation alternative container or cremation oriented casket

$1895
Ways to Personalize the Service
The Funeral Director and staff will assist you in making this final tribute as personal and meaningful as you desire.
DVD's - Special photos and music can be combined onto a DVD, ideal at visitations, memorial services and funerals
Clothing - Select your loved one's favorite clothing
Pictures - Picture boards and easels are available to you to display photos
Memory Displays - Funeral home offers memory tables and memory boards to you for displaying scrapbooks, personal items, arts and crafts, etc. at no charge
Flowers - Select flowers your loved one especially liked. You might want to order enough so each guest or family member receives one at the end of the service or at the committal service
In Lieu of Flowers - You may specify in the paid funeral notice and at the service that, in lieu of flowers, you request donations be made to your church, Hospice, favorite charity, memorial fund or scholarship fund
Music - Bring tapes or CD's of your loved one's favorite songs to be played during the visitation and for the ceremony
Memory Sharing - Have family and friends write down their special memories of your loved one that can be read as part of the eulogy, then saved and treasured
Eulogy - Have family members share personal reflections or read special poems or prose that have meaning
Dove Release, Butterfly Release, Balloon Release - Family is to arrange on their own, prices vary
Bagpipes - Check with our funeral director for assistance
Following the Service - Reception for family & friends, ask your funeral director about a catering service
What about the Children?
Children can place their recent school photo in the casket along with a toy, a love letter, good-bye letter or a personally drawn picture.

Regarding Payment
We recognize this is a difficult time for you. As a convenience, we accept cash, checks, Visa / Master Card, American Express or an assignment of verified insurance benefits; includes most cash advanced items; cemetery fees paid by family directly to cemetery. Your Funeral Director will assist you in your selected method of payment.
We ask that all services and merchandise listed on the Funeral Arrangements be paid in full at least 24 hours prior to services.
Thank you for your confidence in selecting our firm to assist with the memorialization of your loved one.

OUR COMMITMENT TO YOU, OUR FAMILIES WE SERVE
Our goal is for you to be completely satisfied with the services we provide. If at any time we do not meet your expectations, please let us know. This will assist us in remedying the situation immediately.